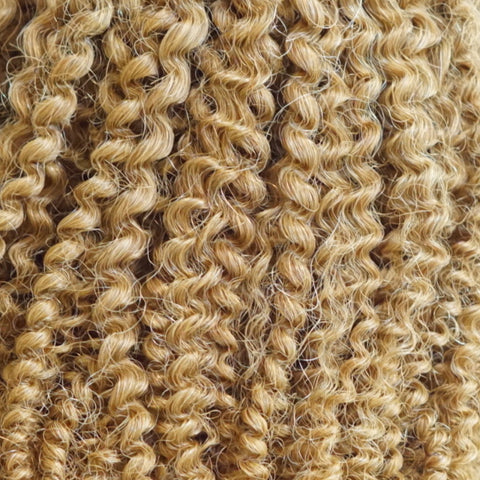 #27 Dark Blonde - Coily
Our BELLAKURLS Clipin Hair Extensions will help you enhance the look of your natural hair, resulting in curly locks that are longer than ever before. Instantly transform your look with these clip-in curly hair extensions!
Material: Premium Quality Exquisite 100% Human Hair
Total Weight: 230 grams
Total Pieces: 9 (2 x 8" weft | 5 x 6" weft | 2 x 4"wefts)
Length: 14-26 inches
Color: Dark Blonde - Blends of golden undertones.
Texture: Afro Coily - Type 4A/4B
BELLAKURLS coily hair texture is very small and tight curl pattern, commonly referred to as Afro-textured. This type 4 hair is densely packed coils so it will look very thick. Strands form very tight, small curls of zig-zags and are prone to major shrinkage.
---
We Also Recommend